Pure Scientifics was created in 2016 with the goal of offering the highest quality, hand made CBD products on the market. Every single Pure Scientifics product is 100% made and manufactured right here in the USA. Our PSHI Blueberry Kush Wax & Crumble won the 2017 DOPE Cup for Best CBD Concentrate! We also won the 2018 Dope Cup for Best CBD Oil! We continuously strive to bring you the absolute best CBD products on the market!
Pure Scientifics Hemp Isolate (PSHI) consists of 99% CBD Isolate, which is lab tested to ensure consistency across our entire line of products.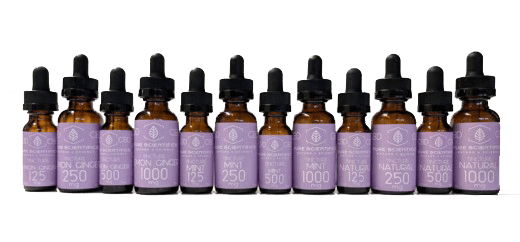 Pure Scientifics has some of the best CBD products on the market! We can say this because they won the Oregon Dope Cup two years in a row for Best CBD Oil! Here you can find ALL of Pure Scientifics products. Choose between their amazing CBD Bath Bomb options: Alleviate, Condition, Regenerate, and Reinforce. They also have amazing CBD Topicals to choose from: Mango Aloe Lotion, Joint & Muscle Lotion, and a Muscle Freeze Roll-On! For easy and consistent dosing, try Pure Scientifics Capsules, or their Orange "C" Gummies. Last but not least, their Tinctures are one of the best Full-Spectrum Tinctures around. Put the award-winning CBD oil straight under your tongue, and hold there for 30-60 seconds for the fastest relief! They also have amazing CBD isolate tinctures which contain 0.00% THC.